Who We Are -
I started One Day at a Time as a book log to help me remember what I read and what I wanted to read next. After a year I did my first review and giveaway with CSN Stores and fell in love. I love discovering new products and sharing my opinion.
I'm a 28 year old stay at home mother of 2 girls (a toddler and a preschooler). Before I had kids I managed a retail tie store, which means that I know a thing or two about men's fashion! I love spending time with my family, reading and photography. I love to travel but sadly lack the means to do it often.
Also helping me out on my site occasionally is my husband
Russ
-
a 29 year old math teacher
lover of all things geeky.
He wants you to know that we have a Wii and DS (just in case you want to send him an awesome video game to review).
I also call on my sister
Tiff
whenever I find an eco friendly, natural, or beauty related product
that I want everyone to know about. She is
24 year old SAHM of a toddler boy, and she also has her own side bakery. I'm also happy to introduce you to
Jennifer

-
my new friend and book reviewer from Canada. She loves young adult fantasy and zombie novels, but she reviews all types!
More on Reviews and Giveaways & Advertising -
We love discovering new products and sharing them with our readers by means of reviews and giveaways!
If you are interested in advertising, having me review your product, or sponsoring a giveaway, please email
Alena
at creatingchildhoodmemories (at) gmail (dot) com or fill out our
contact form
For book reviews you can contact
Jennifer
directly @ heavensent1 (at) yahoo (dot) com
We are family friendly and will only feature family friendly products

There is no fee to complete a product review or a product review with a giveaway.

Please contact me if you would like to do a giveaway only, without review (there is a fee for this).
My 100% honest opinion will be expressed but I will not post a negative review. I am a very positive person and always try to see the best in things. If for some reason I can not recommend a product I will contact you with reasons why. I reserve the right to decline posting a review.
Any products sent to me for review, must be full sized (not a "sample") and will not be returned. or used as a giveaway.
A giveaway of a second, unused item is not required, but highly recommended!
The Giveaway Sponsor is responsible for shipping the prize to the winner(s), unless another arrangement is agreed upon.
Reviews and Giveaways are posted to the blog, posted on Facebook and also Tweeted.
Ad Sizes Available -
"375"w x "250" - $50 per month
"180" x "250" - $25 per month
"125" x "125" - $10 per month
My stats are as follows
Followers/Subscribers:
Google Friend Connect - 1100
Twitter - 1122
Facebook Fans - 678
Other Followers - 200
Google RSS - 740
Feed Burner -871

Other Stats:
Monthly Pageviews - 10000
Absolute Unique Visitors Per Month - 1500
Google Page Rank - 2
Alexa Rank - 275,512
Website Grade - 98
I am also a member of a # of online sites where I regularly post or advertise my giveaways.
Affiliations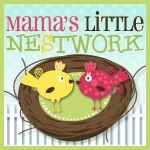 About Family Fun -
My art skills are very limited, but I love to make things with my girls. I love that even though everything I draw looks sort of like a weasel, my daughters think that I am a fantastic artist. I don't know how long that will last, so I intend to take advantage of it while I can. That being said, this section of our website will be dedicated to family crafts and activities that even the crafting-impared (such as myself) can participate in.
My husband is much more talented than I am, but I promise to post our whole families attempts at artwork; the good, the bad, and the ugly.
More about Book Reviews
-

I have a confession to make, my family likes to read, for fun.
I have a secret passion for tween girly books, and my husband is big on the fantasy genre.
My children don't read yet but hopefully they'll learn to one day. With that being said, we started this website as a sort of book log to help us remember what we have read in the past so we know what are children are reading in the future.


Love It -
Our Absolute Favorite Books
Worth Owning -
Any Book That We Would Pick Up and Read Again
Worth Reading Once -
Books That Are Fine But We Wouldn't Necessarily Read More Than Once - Most Books Fall Under This Category - In Other Words Pretty Average
Just So So -
It's Okay But We Wouldn't Necessarily Recommend It
Hmm, Probably Not -
Anything Inappropriate for Younger Readers (Children or Young Adults), Or Books We Just Really Don't Like
I Just Don't Know -
Anything We Couldn't Finish For Some Reason, Or Any Book That We Really Just Have No Idea How To Rate It